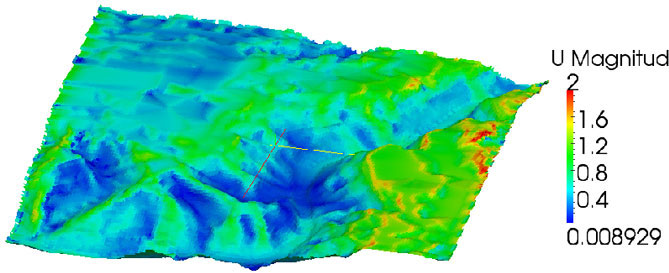 For more complex terrain sites where slopes rapidly change by 30 degrees or more, Wind Measurement International is able to perform Computational Fluid Dynamic simulations using a full 3D compressible flow model with a range of Large Eddy Simulation (LES) turbulence libraries.
The model can be used to look in-depth at wake effects, bluff bodies, and cases where separated flow is suspected. The output of the model can be supplied in standard gridded format, ready for importing into your preferred wind analysis package. A fully traceable record of the data transformation process is supplied with each set of analysis results.
Wind Measurement International is working in conjunction with Open Foam, developed by Nabla Ltd to develop a suite of tools specific to the Wind Farm industry. Please contact us if you wish to join the project.